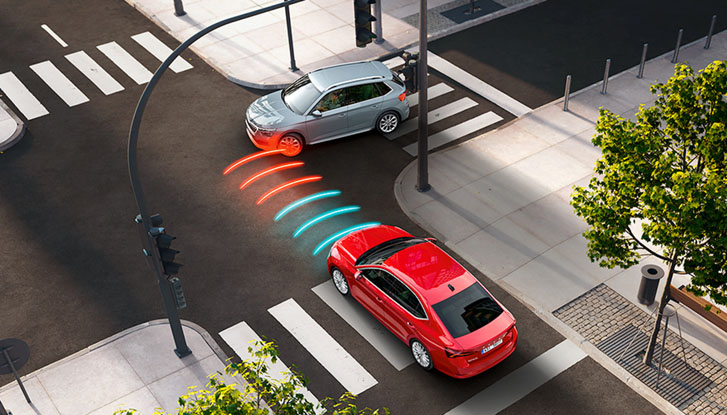 Safety
Front Assist with City Emergency Brake
A car that senses danger ahead? Now that's clever. Front Assist with City Emergency Brake and Predictive Pedestrian/Cyclist Protection◊ uses a radar sensor to monitor the risks in front of you, alert you of any hazards, and will even brake on its own to help avoid a collision.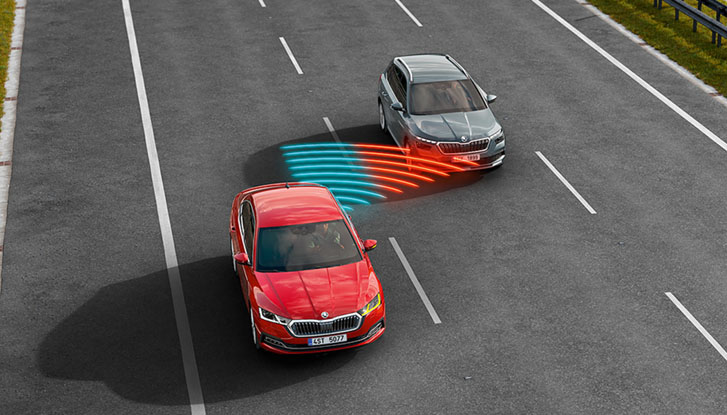 Safety
Side Assist - Blind Spot Detection
The OCTAVIA sees things you don't. Side Assist (Blind Spot Detection)◊ helps you change lanes safely by letting you know when a vehicle is in your blind spot. If so, an LED in the side mirror will light up, and start flashing once you indicate.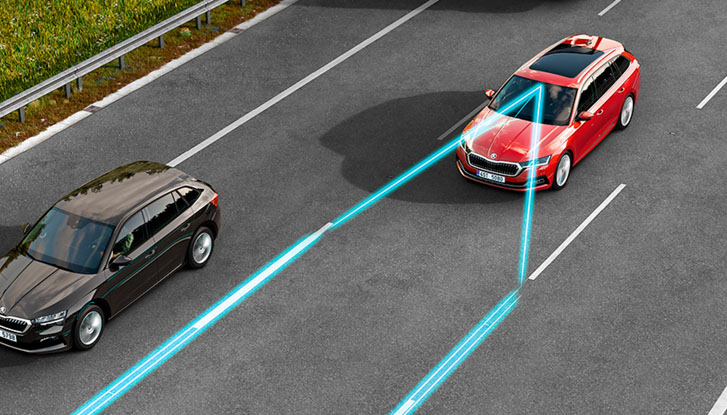 Safety
Lane Assist
To veer is human. Lane Assist◊ uses a camera positioned within the rear-view mirror unit to actively recognise lane markings and, if you begin to stray, take corrective action to gently steer you back on course. It will also send audible and visual messages if you need to take additional action.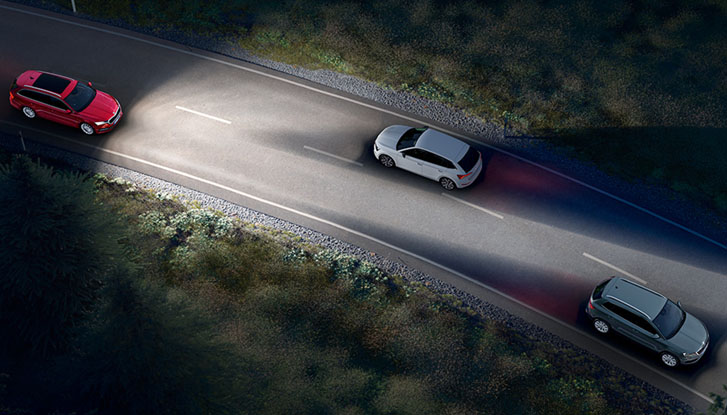 Safety
Matrix LED Headlights with AFS
The OCTAVIA now comes with Full LED Matrix adaptive headlights. These allow for the automatic 'masking' of oncoming vehicles in full beam mode. LED Matrix adaptive lighting fades out other illuminated road users and prevent glare from objects with higher luminosity such as signs and other reflective surfaces by gradually illuminating and switching off 14 LED chips in each headlight.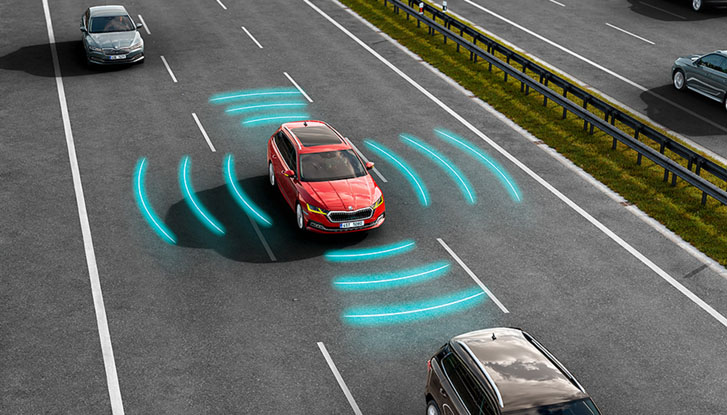 Safety
Emergency Assist
Emergency Assist◊ reduces the risk of an incident in the event of the driver's sudden health collapse, by safely stopping the car and turning on the warning lights.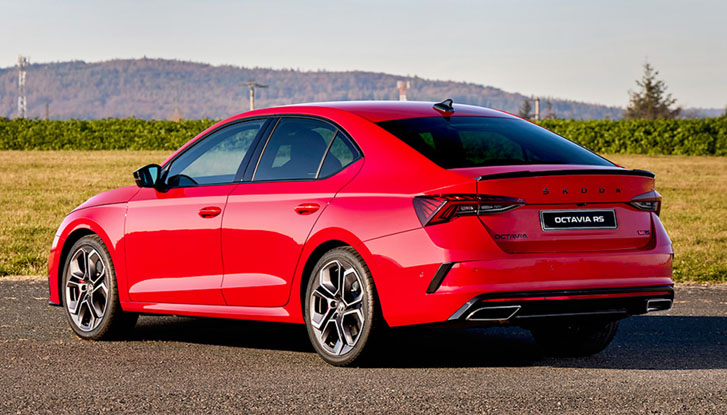 Safety
Front & Rear Parking Sensors
It's always a good idea to build in a little buffer. The surround parking sensors◊ complement Park Assist◊ and work together with the infotainment system to ensure a safe and smooth park.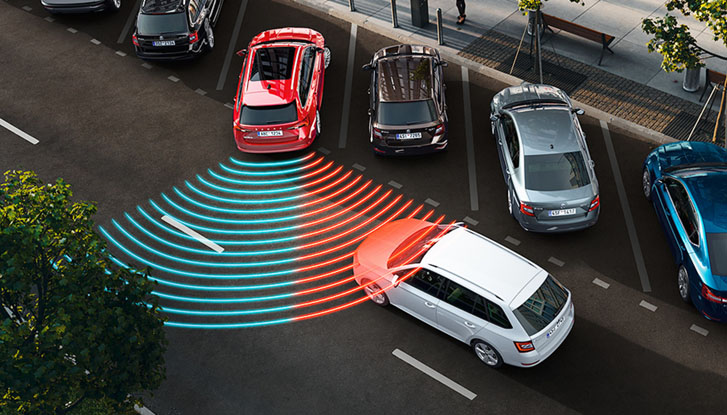 Safety
Rear Traffic Alert
Here's a feature that won't surprise you. When you're reversing, Rear Traffic Alert◊ recognises vehicles approaching from the sides and alerts you with an acoustic signal. If necessary, the brakes are automatically applied to help prevent any collision.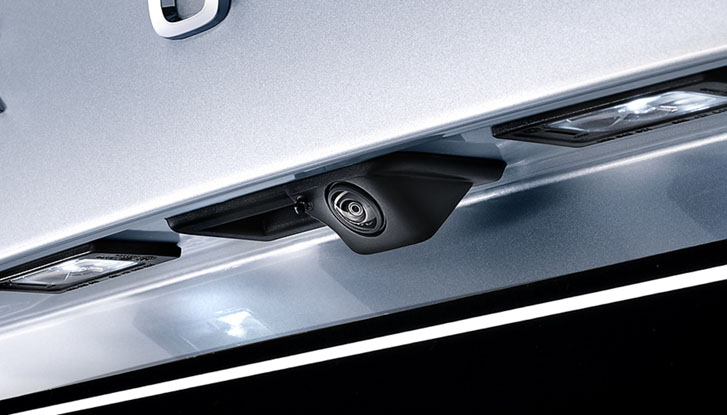 Safety
Rear View Camera
Some forward thinking for when you're going backwards. A rear view camera◊, helps you back out of your driveway with peace of mind and tackle those tricky reverse parks with confidence.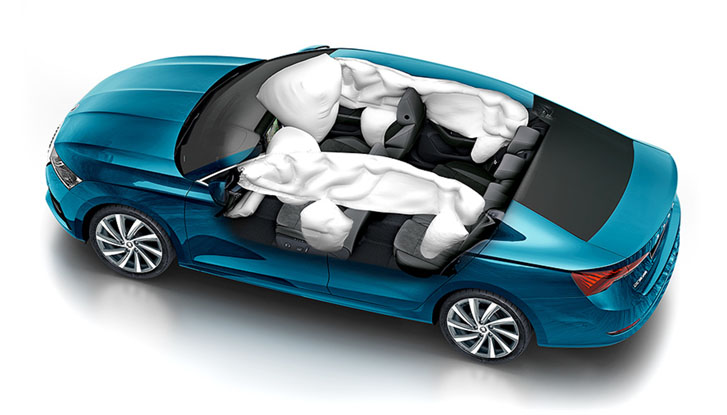 Safety
Ten Airbags
We hope you never need the ten airbags in your OCTAVIA. Located at the front, front side, central, rear side, curtain and driver's knee area, they help protect you and your loved ones in the event of a collision.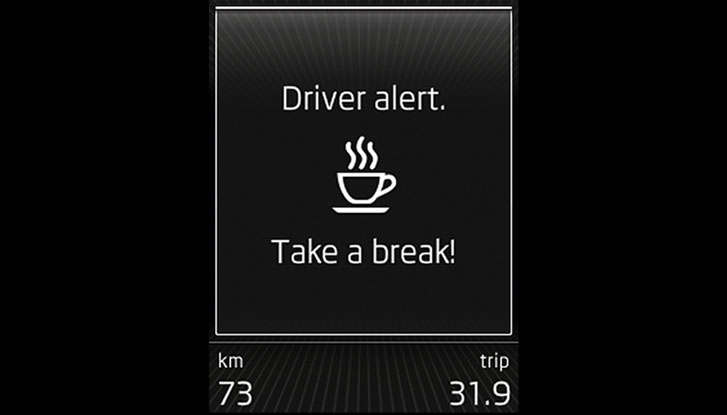 Safety
Fatigue Detection
Our engineers have developed a hands-on approach to help identify driver fatigue. Fatigue Detection◊ monitors your movement through the steering wheel. If it senses signs of fatigue, it triggers an audible and visual warning alerting you that you need to stop and rest.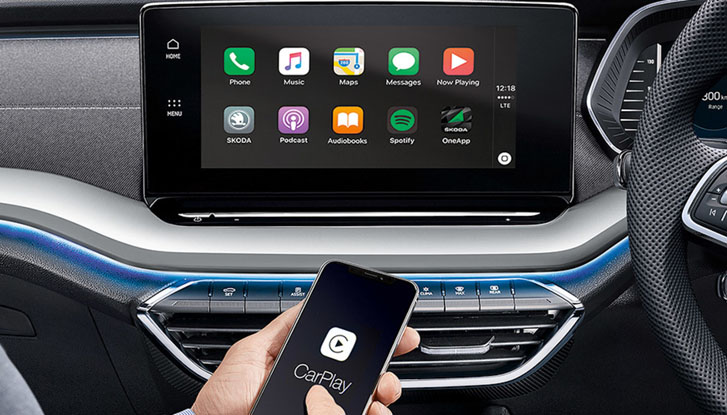 Technology
Wireless Smartphone Connectivity
Combining our smart car with your smartphone was always going to be a good idea. OCTAVIA featuring wireless Apple CarPlay® and wireless Android Auto™+ seamlessly connects compatible apps from your smartphone to your SKODA. So, whether you want to listen to music or receive turn-by-turn directions, you can do it all without touching your phone.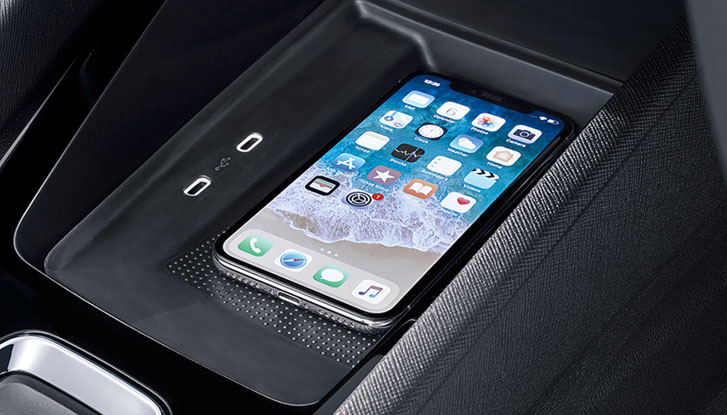 Technology
Wireless Charging
No cables, no worries. Now with the Qi Wireless charging in the centre console, you'll never get caught with a flat smartphone.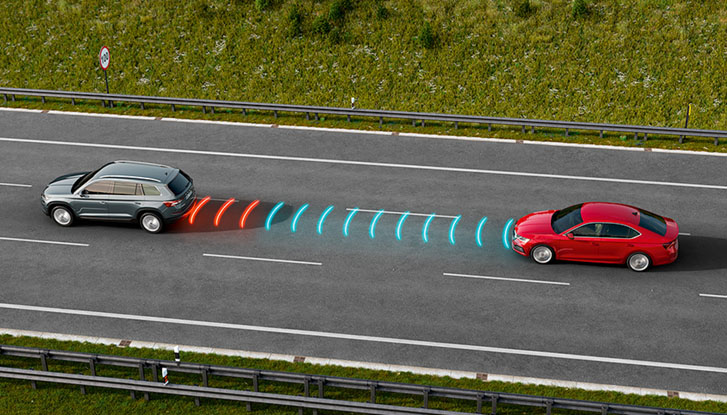 Technology
Adaptive Cruise Control
Just when you thought cruise control couldn't get any smarter. Adaptive Cruise Control (ACC)◊ features a radar sensor on the front grille, allowing it to automatically brake and accelerate to a speed and distance set by you. Did we mention it comes standard?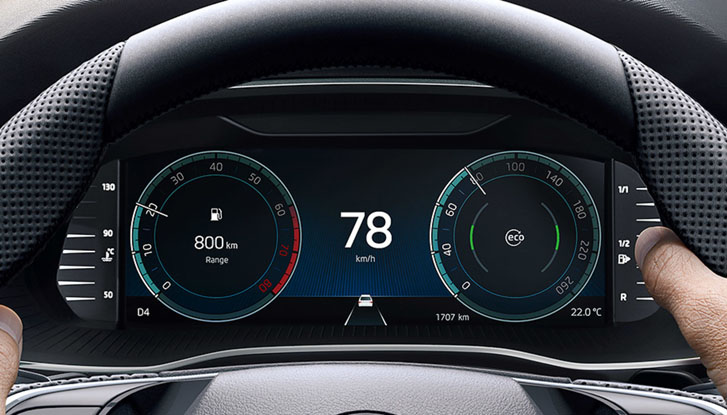 Technology
Virtual Cockpit
All that important information, which used to be shown on your dashboard gauges, is now brought to life in a dynamic digital display. This driving data includes, speed and fuel readouts – along with more contemporary features, like driver assist and navigation tools.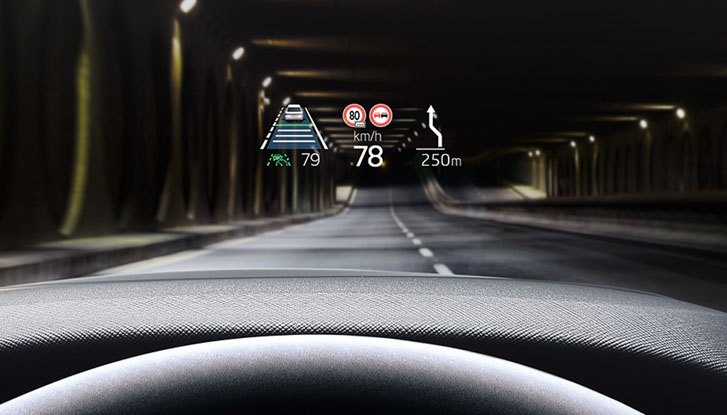 Technology
Head-Up Display
The OCTAVIA's head-up display shows driving data in such a way that the driver's eyes don't have to refocus, thereby significantly reducing the possibility of distraction. Available in optional Premium Pack. Overseas model shown.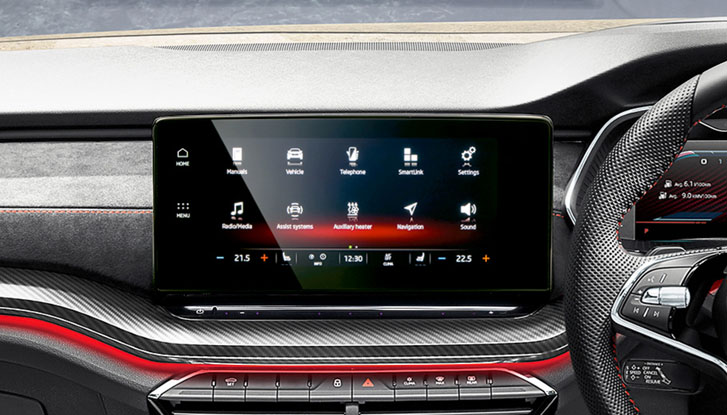 Technology
10" Columbus Infotainment
The top-class 10" Columbus infotainment touch screen system provides a seamless experience with smartphone connectivity, integrated 3D navigation, touch slider operation and voice control, making it the perfect companion for any drive.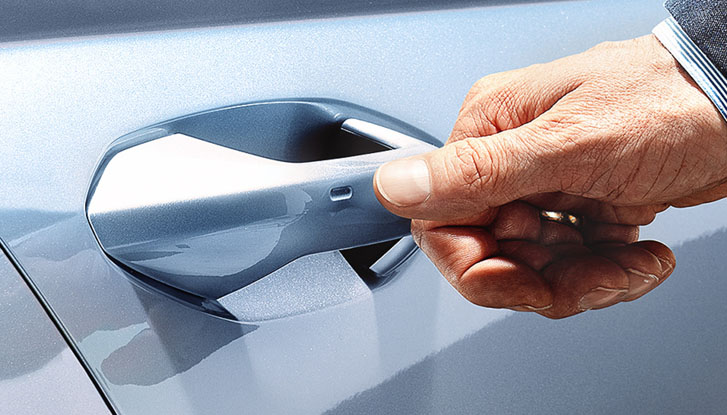 Technology
KESSY – Advanced Keyless Entry incl Smart Start
A car that gets the door for you? Now that's service. KESSY can be added so you can lock and unlock your car, and start and stop the engine without having to insert or even handle the key.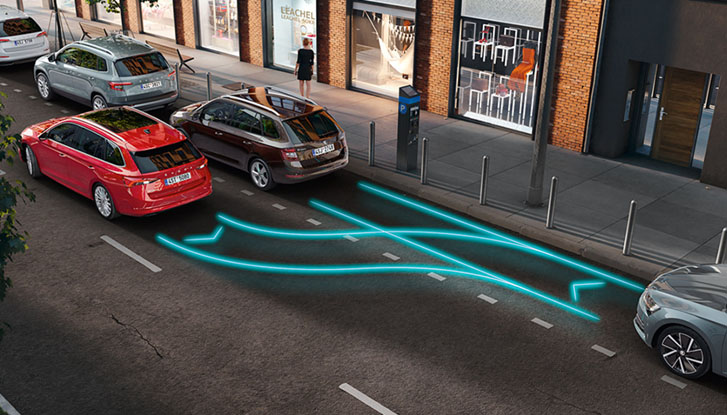 Technology
Automatic Parking Assist
Parking doesn't get any easier than this. With a press of a button, Automatic Parking Assist◊ will begin searching for a parking space in a line of cars or other obstacles. When found, the car will steer itself into the space while you simply control the pedals. How's that for assistance?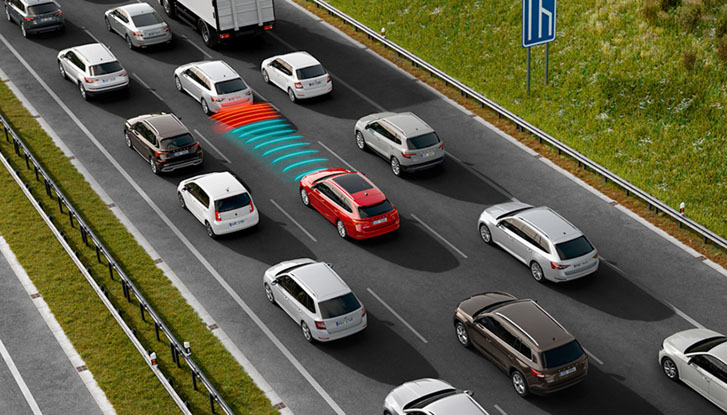 Technology
Traffic Jam Assist
By controlling the engine, brakes, and steering, Traffic Jam Assist makes the vehicle pull away, brake, and turn to copy the movement of the surrounding vehicles (at speeds of up to 60 km/h). If lanes are not detected at speeds of up to 30 km/h, or only one lane (line) is detected at speeds of up to 60 km/h, the Follow Drive system follows the trajectory of the vehicle in front of you until lane markings are available again.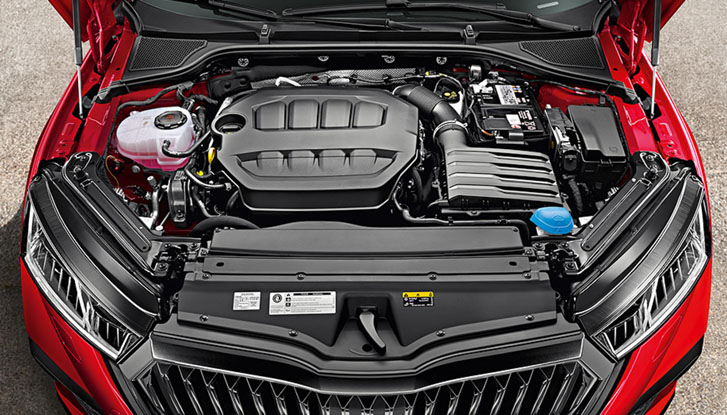 Engine
Turbocharged Engine
Now, let's talk about what's behind that pedal. Modern turbocharged engine with direct fuel injection – petrol TSI. Save fuel while retaining driving dynamics. And thanks to the turbocharging, there's plenty of power in low RPM, where the engine is most commonly used.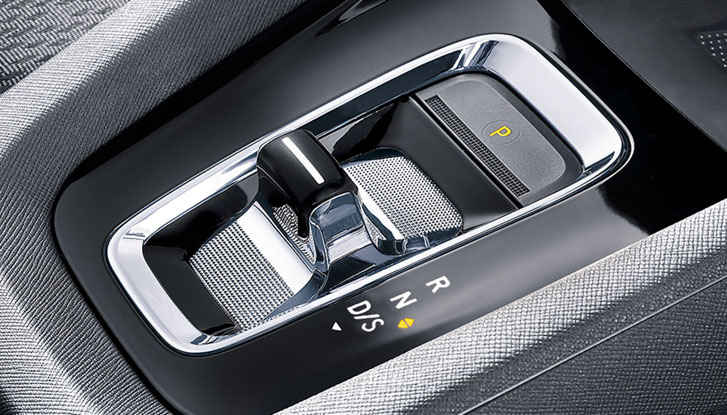 Comfort
Shift by Wire
As the first car of the ŠKODA brand, with 'by wire' technology designed for maximum comfort in vehicles equipped with automatic transmission. The DSG shift by wire is controlled by a shift lever in a minimalist design integrated in the centre console.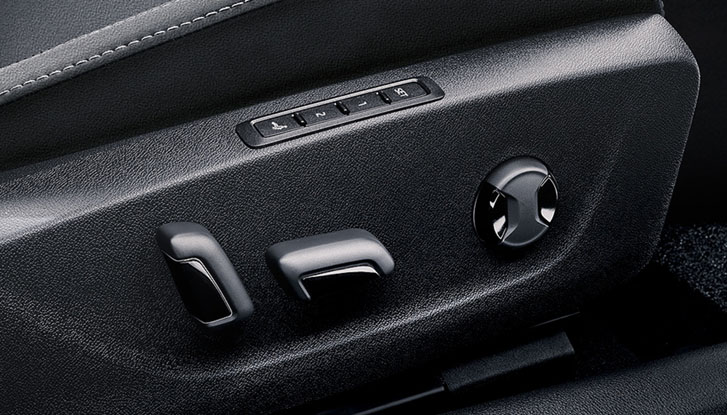 Comfort
Electrically-Adjustable Front Seats
The OCTAVIA will even get your seat for you. Each is equipped with electrically-adjustable front seats with memory function – storing three separate positions of the seat and external mirrors. Available in optional Premium Pack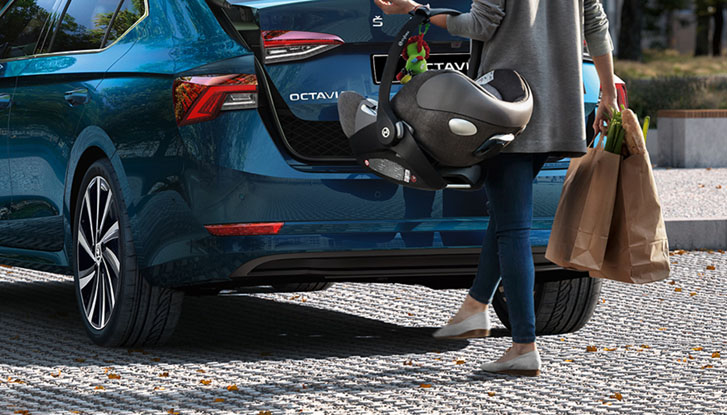 Comfort
Virtual Pedal
We've turned the boot door into a hands-free device. The Virtual Pedal lets you open and close the boot simply by kicking your foot underneath the rear bumper – convenient for when your hands are tied with loads of shopping. Overseas model shown. Available in optional Premium Pack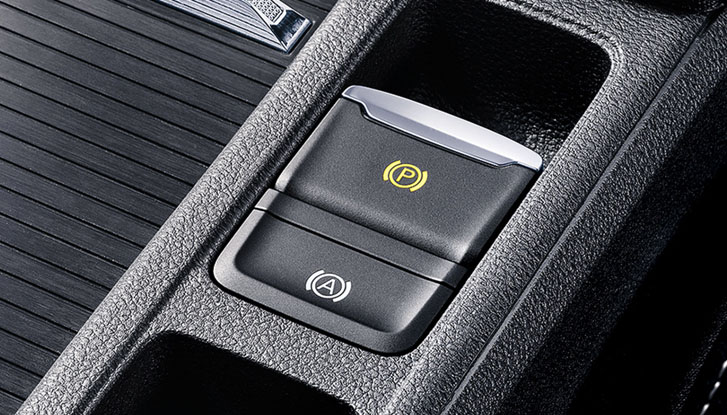 Comfort
Electric Parking Brake
The new OCTAVIA is fitted with an electric parking brake (as standard across all car versions) that has replaced the usual mechanical handbrake. The electric parking brake acts on the rear wheels and can be manually activated/deactivated by the button located on the centre console between the front seats.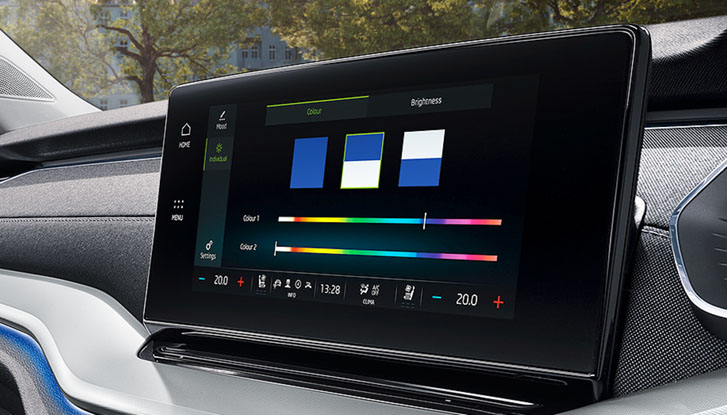 Comfort
Ambient Lighting
Experience ultimate comfort thanks to the interior lights. LED ambient lighting, which can offer you many amazing colour options, includes lights running along the inside of the car, foot area illumination front and rear, door handle lighting front and rear, and luggage compartment lighting.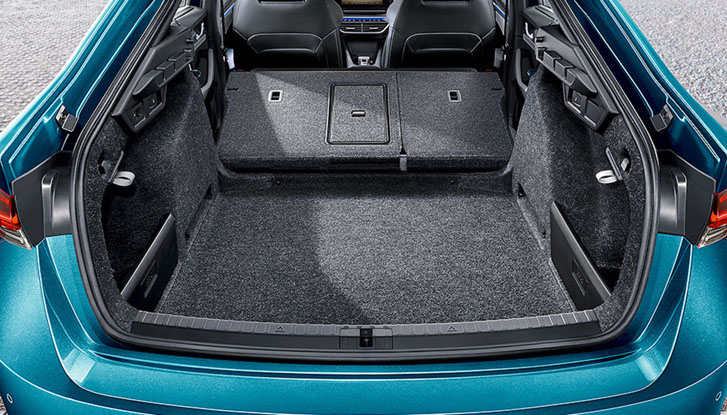 Comfort
Luggage Space
We've packed a lot of clever features into the OCTAVIA, but still left plenty of room for your luggage, 600 litres worth in fact, which can be extended to 1,555 litres by folding the rear seats.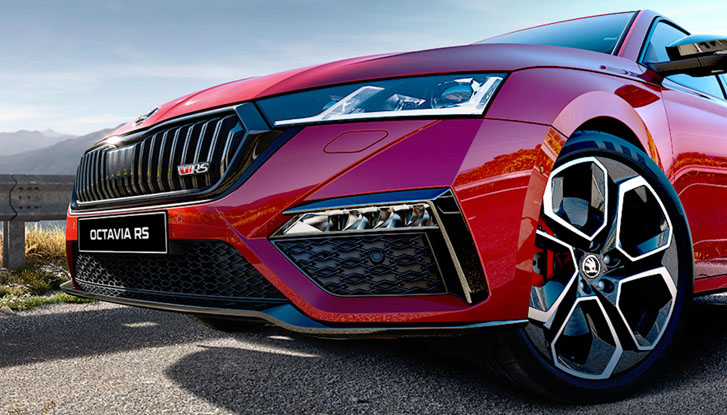 Design
Black Exterior Elements
The car features bumpers in RS design and glossy black elements such as side-view mirror caps, side window strips, front grille frame and air curtain framing darkened fog lamps, alongside 19" ALTAIR anthracite alloy wheels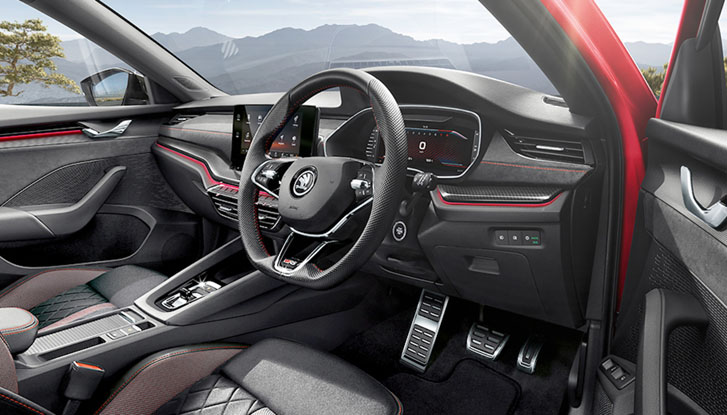 Design
Sporting Interior
The RS interior is equipped with a multifunctional sports steering wheel, front sports seats with red stitching and aluminum pedal covers, complemented by an Alcantara® padded dashboard and carbon décor.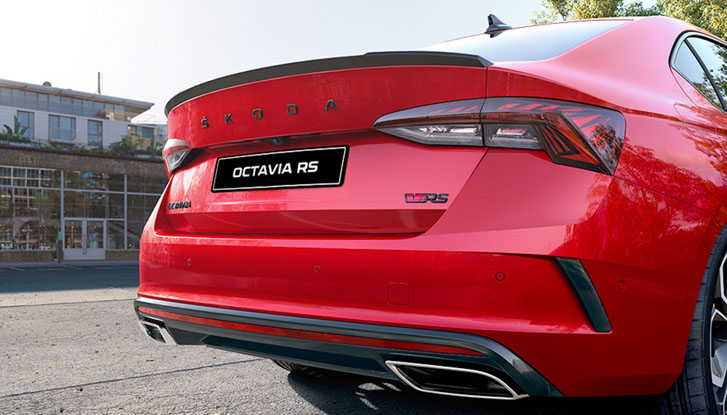 Design
RS Sports Spoiler
The sporty look of the RS is further accentuated by a sports spoiler on the rear for improved area dynamics.
Simply Clever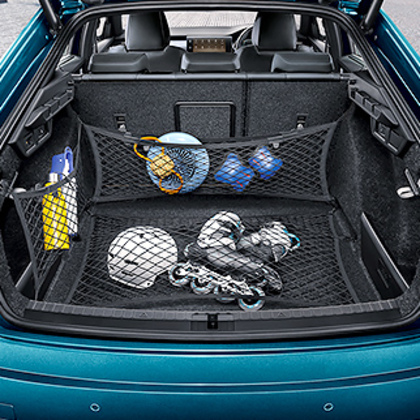 Net System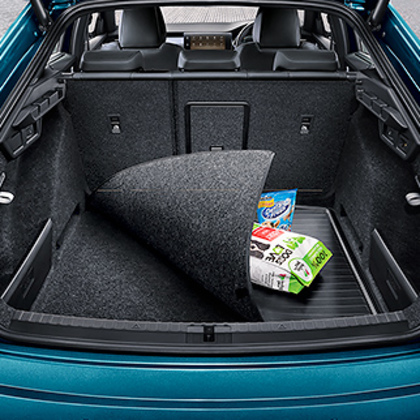 Double Sided Mat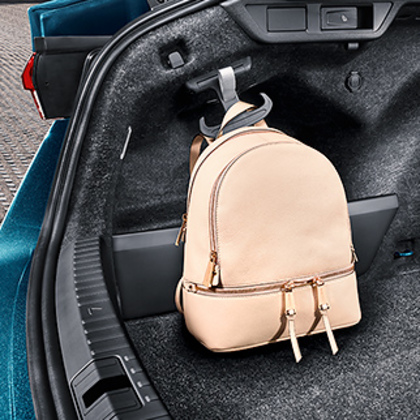 Luggage Hooks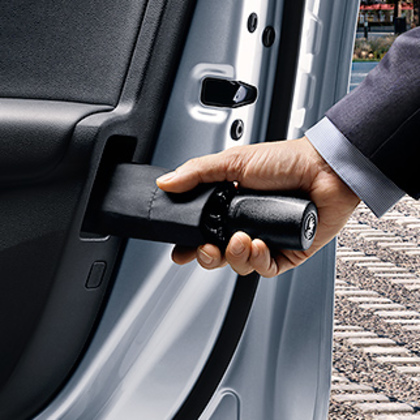 Umbrella in Door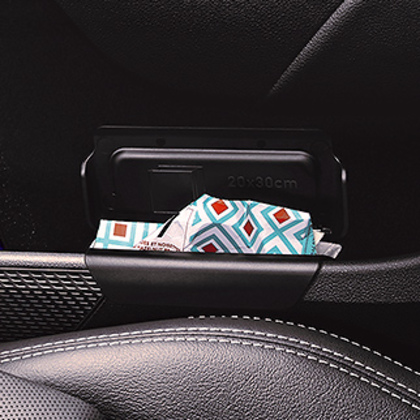 Waste Bin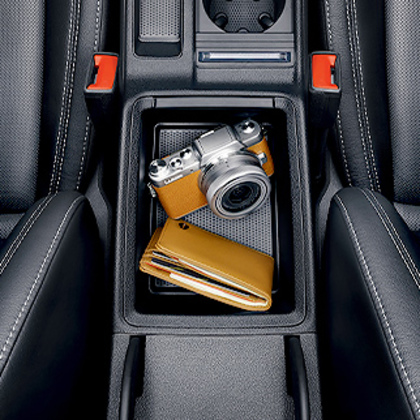 Large Storage Compartment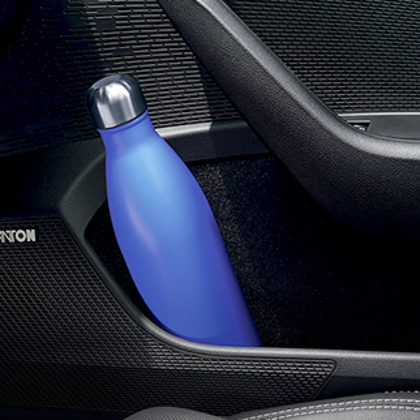 1.5L Bottle Holder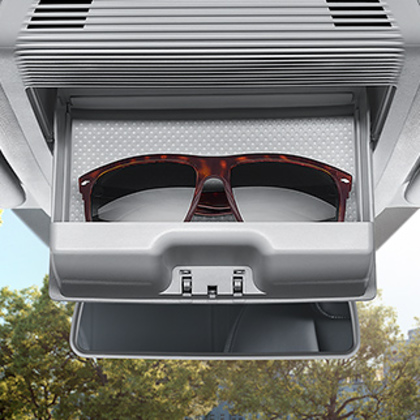 Sunglasses Storage
Engines